At Perfect Pointe, we know that it doesn't matter how good a dancer a teacher is if they can't impart that information to their students. Our faculty are selected for their ability to adapt their teaching to the needs and learning styles of their students and for their caring and nurturing attitudes, in addition to their long years as dancers.
As part of our commitment to excellence in dance education, we cover the cost of, and encourage participation in continuing education events such as Dance Masters of America's Teacher Training School for all of our faculty. This keeps their skills fresh and inspires them with new and creative teaching ideas.
Also see information about our excellent support staff, who provide critical assistance to our faculty and keep the studio running smoothly.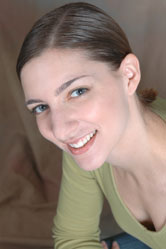 Ms. Kendra Slatt
Studio Owner / Executive Director
Ms. Kendra Slatt has been studying the art of dance since age five. She holds a B.A. in Dance and a B.S. in Business Administration/Marketing from the State University of New York at Buffalo. During her time at UB she studied ballet, tap, jazz, modern, pointe, partnering, classical Indian dance, choreography, dance kinesiology, dance history, teaching methods, and technical theater production in addition to her business classes. She has performed several leading roles with the Hornell City Youth Ballet and was a member and performer with the University at Buffalo's "Dancers' Workshop." She is most proud of recently becoming a Rhythm Works Integrative Dance Certified Instructor.
Miss Kendra is an active member of Dance Masters of America and a graduate of their advanced Teachers' Training program, certifying her to teach all levels of Ballet, Tap, Jazz, Musical Theater and Modern dance. She has taught extensively at various studios up and down the East Coast prior to opening Perfect Pointe. She continues to teach workshops regionally and internationally as well as choreographing for numerous musical theater productions and leading a worship dance program at her church. Ms. Kendra believes that dance is a living art form and continuing education and immersion in all aspects of dance are key to being a successful dance educator. As such, she continues to expand her dance expertise through various workshops, courses and seminars by the National Dance Education Organization, Dance Masters of America, Rhee Gold Company, and other prestigious dance organizations. She is also a Certified Instructor of Rhythm Works Integrative Dance.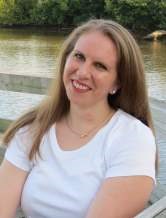 Ms. Katie O'Connell
Director of Children's Programs
Ms. Katie O'Connell began her dance training at age eight beginning with ballet and adding jazz, tap, and modern. She began assisting in classes during high school and dreamed of pursuing dance in college. She graduated from Elon University with a B.A. in Dance and continued to teach dance camps during her summers off from school. While at Elon she studied ballet, jazz, Fosse technique, rhythm tap, modern, African, improvisation, & choreography. Her first choreography project at Elon was adjudicated at the American College Dance Festival. She joined the Perfect Pointe staff in September of 2010 after teaching at her local studio in Maryland. Ms. Katie has attended various teaching workshops through the Harkness Center for Dance in NYC and with local dance companies in the Baltimore area. A former performer with DC-based modern dance group DanceAntonini, Miss Katie is certified by Dance Masters of America to teach all levels of Tap, Jazz, Musical Theater, Ballet, Modern, and Acrobatics. She was awarded the Janet Bachna Scholarship for leadership and teaching excellence from Dance Masters of America Teachers Training School in 2014. Recently, Ms. Katie has completed continuing education classes through the National Dance Educators Organization's online program studying both Dance Kinesiology and Teaching Dance to Students with Disabilities. She is also a Certified Instructor through Rhythm Works Integrative Dance and Acrobatic Arts.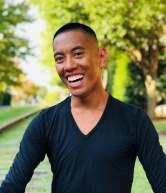 Mr. Philip Baraoidan
Lead Instructor
Native of Arlington County, Va, Philip Baraoidan is alumni of Virginia Commonwealth University and Perfect Pointe Dance Studio. Performance Credits include Company E, Priore Dance, Waxworks Dance and Clancyworks. With venue highlights including, The Lincoln Center, The Kennedy Center, Ed Mervish Theater (Canada) to name a few. He has performed in works by Rob Priore, Scott Putnam, Christian Von Howard, Kate Weare, Stephanie Martinez, Bob Fosse (Restaged), Michael Bennet (Restaged) and Adrienne Clancy. He is leads as Department Head of both the Jazz and Tap Curriculum, at Perfect Pointe. He has also taught for numerous programs like, Dance Masters of America, Showstoppers Convention, Central Asian Dance Festival, and American Dance Festival. Philip has received the Dottie McGill Award from Dance Masters of America Teacher Training School, for showcasing excellence in teaching. Philip's curriculum work and teaching application can be seen integrated internationally with schools, companies, and touring productions. He provided the curriculum/training for the Baku Ballet, which with his coaching and choreography produced Azerbaijan's first Broadway Show. Philip loves to call Perfect Pointe his dance home, with so many wonderful families.
Ms. Jessyka Bagdon
Lead Instructor
Ms. Jessyka Bagdon grew up in New Hampshire where she studied dance and theatre from an early age. She went on to earn her Bachelor of Arts in Dance from Dean College. Jessyka has had the pleasure of studying a wide variety of dance styles, including Tap (Broadway, Rhythm), Jazz (Luigi, Fosse), Ballet (Vaganova, Cechetti, Balanchine), Modern (Release, Limon, Graham, Horton), Contemporary, Pointe, and Musical Theatre Dance. She has also had training in Hip Hop, Street Funk and Ballroom. Jessyka has experience teaching an array of dance styles, spanning all levels and ages, from toddler through adult. Jessyka has completed Teacher Training School of Dance Masters of America - level two. She served as the choreographer for the 2014 New Hampshire Professional Theatre Association Auditions and was honored to perform with the American Tap Dance Foundation at the City Center in 2014. She spent time training in NYC, while bringing Ballet to underprivileged public school children as a Teaching Artist for the American Repertory Ballet, and working as an instructor, choreographer, and production assistant at various dance and performance organizations in Northern New Jersey. Jessyka is currently on faculty as a teaching artist with multiple Washington D.C. area arts organizations including Joy of Motion Dance Center, Knock On Wood Tap Studio, and Perfect Pointe Dance Studio. Jessyka is the director of Jazz Corps, a youth performance company at JOM, in addition to an active performing member of District Tap and SOLEdarity tap dance companies.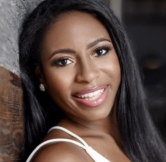 Ms. Jordan Daugherty
Lead Instructor
Born in Louisville, Kentucky. Began her studies at Ellen's School of Dance and continued her training at the Youth Performing Arts School, and The Louisville Ballet School. A 2011 Cum Laude Graduate from George Mason University with her BFA in Dance, she has performed works by Twla Tharp, David Parson, Ohad Narahin, Lulu Washington Dance Theatre,and Mark Morris. Jordan also has had her choreography performed at The Kennedy Center Millenium Stage. Her professional credits include three seasons with the Dayton Contemporary Dance Company's Second Company, Cincinnati Black Theatre Company,Rockville Musical Theatre, and Apprentice and Company Memberof DC Contemporary Dance Theatre. Currently she is a dance teacher for a DC Public Charter School and was recognized for her diligent work with her students on the Steve Harvey Show. She would like to thank her family for their continuous support of her dreams.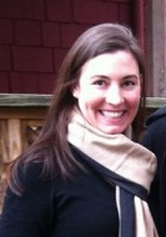 Ms. Suzie McMullen
Lead Instructor
Miss Suzie started dancing at Patricia Ann Dance Studio when she was 4 years old. She was Clara in the Nutcracker with Sterling Performing Arts in Dunedin, FL at ages 7 and 8. The following year, she joined Florida West Ballet Company and trained with them for the next 12 years. With Florida West, Miss Suzie got the opportunity to perform leading roles in major ballet productions such as Don Quixote, Les Sylphide, Stars and Stripes, and Giselle. Florida West also allowed Suzie to take hundreds of master classes with guest instructors from world-renowned ballet companies such as SAB, Boston Ballet, Houston Ballet, Miami City, Atlanta, Joffrey, and Pennsylvania Ballet, just to name a few. At age 16, she was invited to perform on tour with the Tri-City Ballet Company of Egypt.
She studied dance at the University of South Florida where she ultimately graduated with a degree in Criminology. After college, she spent a year in England where she studied ballet and jazz at Dancewerks London. Miss Suzie is certified through Dance Masters of America to teach all levels of Ballet, Jazz, Tap, and Modern. She is also certified as a fitness professional through the National Academy of Sports Medicine. She teaches cardio dance and step aerobics at several gyms and country clubs in Northern Virginia. She hopes to complete her degree in Dance at George Mason University in the Spring of 2022.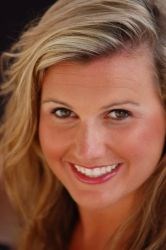 Ms. Gillian Ramsey
Lead Instructor
Gillian Ramsey's love of dance was inherited from her mom and grandmother who were her first dance teachers. She has studied under some of the most well respected names in the dance industry and with teachers from The Washington Ballet, NYCB and Broadway Dance Center. as a young performer she performed at Carnegie Hall ( 3 times!) Disney World (twice!) and with The New Jersey Ballet's Summer tour. In addition to competing both regionally and nationally She has been invited to dance in 3 Olympic Opening ceremonies and Macy's Day Parades as well as in Spain, Russia and Taiwan.
Gillian graduated with honors from Shenandoah Conservatory with a degree in Dance Education with an emphasis on Musical Theatre and Choreography and was a three time recipient of the Robyn Hart Schroth scholarship for excellence in dance education. She has choreographed for competitive studios in 4 states and has won top honors on both the local and national level. Her choreography has been selected to perform at the Annual Tap and Jazz Festival, American College Dance Festival, and broadcast television statewide. Gillian was instrumental in developing Virginia's first Standards of Learning for Dance in Public Schools as well as creating the curriculum that has been adapted throughout the state. As a title holder in the Miss America Pageant Organization Gillian was able to share her dedication to the performing arts with her platform "the Importance of Arts in Education" where she was a key note speaker throughout the commonwealth on how classroom teachers can use dance and music to enhance their curriculum.

Ms. Fatima Farhan
Lead Instructor
Fatima started dancing in Northern Virginia at an early age, with training in Ballet, Tap, Jazz, Hip Hop, Modern, Musical Theater, and Lyrical. She began competing nationally in top-scoring group pieces and solos and expanded her training through renowned conventions. Her hard work led her to achieve several dance scholarships and she was also named captain and assistant coach of her high school competing team during her last two years.
Fatima went on to attend Old Dominion University where she majored in International Studies and minored in Dance. In college, she was able to further train in Ballet, Modern, Jazz, Improv, Contemporary, and Yoga/Pilates. Fatima has always had a strong love and interest for creating choreography, specifically in the Contemporary style, which she got to explore more during her studies. While in school, Fatima was chosen to perform for showcases including UDT, ACDA, and choreography workshops. She also choreographed many pieces at her university, with her work being chosen alongside faculty pieces, and has hosted several master classes for students featuring her choreography.
At Perfect Pointe, Miss Fatima teaches many of the Contemporary/Lyrical, Jazz, and Stretch and Strength classes. Along with teaching, she is also the Administrative Manager for our Performance Company at both locations! She is also continuing to develop her dance education through the Dance Masters of America Teacher Training School in Buffalo, NY.
Fatima's favorite thing about teaching is getting to show the students the artist within them! She is excited to continue spreading her love and passion for dance with every student she gets to work with.
Ms. Kayleigh Scott
Lead Instructor
Kayleigh grew up in New Jersey and began dancing at an early age. She studied tap, ballet, pointe, modern, contemporary, and jazz. She attended many dance competitions throughout high school, was on her school's dance team, and participated in her school's musicals as a member of the dance ensemble.
Kayleigh received her bachelors from Muhlenberg College, where she studied both dance and psychology. She continued training in ballet, modern, and jazz. She choreographed and performed in dance concerts throughout her time at college, including pieces by Randall Anthony Smith, Jeffrey Peterson, and Lisa Busfield. Kayleigh was also a member of her college's dance team as well as the cheerleading squad.
When she moved to the DC area, Kayleigh was eager to get back to dancing. In addition to teaching at Perfect Pointe, she works as a Research Coordinator for the Henry M Jackson Foundation at the National Intrepid Center of Excellence, where she studies the effects of art therapy on service members with posttraumatic stress symptoms.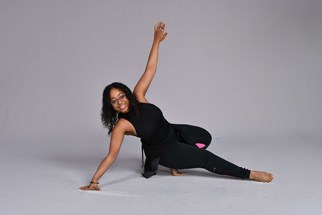 Ms. Libra Johnson
Libra has an extensive teaching background of 15 years. She has taught multiple styles throughout Virginia and has choreographed for dance festivals along with judge competitions. Her passion is movement, and expression. She didn't start speaking until she was enrolled in dance at the age of 5.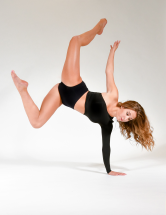 Ms. Leah Rae Smith
Lead Instructor
Ms. Leah Smith is a Pittsburgh native and graduated from Slippery Rock University of Pennsylvania with a BS in Early Childhood Education and a BA in Dance. Her dance career started much earlier when she was three years old and she continued on, dancing competitively with Studio G Dance Center. She has choreographed and danced in Slippery Rock University's DT for four years. Leah traveled to NYC to attend the American Dance Festival on scholarship in 2019. She has danced under the direction of Ursula Payne, Lindsay Viatori, Tracey Casciato, Teena Custer, and many other significant dance figures within the past eight years. Specializing in contemporary, jazz, ballet, lyrical and modern, Leah hopes to share her dance expertise for many years to come.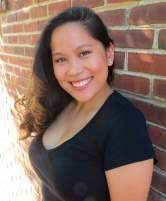 Ms. Avril Hernandez
Lead Instructor
Miss Avril Hernandez started her love affair with dance in the Philippines at the age of four, rooted primarily in ballet which continued until she emigrated to the United States. Utilizing the fervor and energy of her early teen years, she expanded her artistic repertoire and also undertook Jazz and Hip-Hop. That experience would later provide a smooth segue into Modern and Tap Dance, even dabbling in Ballroom through her college years. In 2007, she was accepted into the summer program at New York City's Amy Marshall Dance Company, a company known for its provocative and strong choreography.
In 2011, Miss Avril followed her dreams to Los Angeles. She got accepted with a $10,000 scholarship at American Musical & Dramatic Academy (AMDA) where she studied Dance Theatre. After moving back home, she taught at Dance Institute of Washington for two years.
Currently, Miss Avril continues her pursuit of her dance career. She hopes to feed the aspirations of the would be dancers she's met and will meet, so that they too may further their dreams and find their heart's desires as she is. She continues to teach in various schools and dance studios in DC, Maryland, and Virginia. When she's not learning choreography or teaching dance, Miss Avril works in Hospitality, travels as much as she can, and spends time with her family and friends.