At Perfect Pointe, we know that it doesn't matter how good a dancer a teacher is if they can't impart that information to their students. Our faculty are selected for their ability to adapt their teaching to the needs and learning styles of their students and for their caring and nurturing attitudes, in addition to their long years as dancers.
As part of our commitment to excellence in dance education, we cover the cost of, and encourage participation in continuing education events such as Dance Master's of America's Teacher Training School for all of our faculty. This keeps their skills fresh and inspires them with new and creative teaching ideas.
Also see information about our excellent support staff, who provide critical assistance to our faculty and keep the studio running smoothly.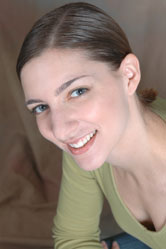 Ms. Kendra Slatt
Studio Owner / Executive Director
Ms. Kendra Slatt has been studying the art of dance since age five. She holds a B.A. in Dance and a B.S. in Business Administration/Marketing from the State University of New York at Buffalo. During her time at UB she studied ballet, tap, jazz, modern, pointe, partnering, classical Indian dance, choreography, dance kinesiology, dance history, teaching methods, and technical theater production in addition to her business classes. She has performed several leading roles with the Hornell City Youth Ballet and was a member and performer with the University at Buffalo's "Dancers' Workshop." She is most proud of recently becoming a Rhythm Works Integrative Dance Certified Instructor.
Miss Kendra is an active member of Dance Masters of America and a graduate of their advanced Teachers' Training program, certifying her to teach all levels of Ballet, Tap, Jazz, Musical Theater and Modern dance. She has taught extensively at various studios up and down the East Coast prior to opening Perfect Pointe. She continues to teach workshops regionally and internationally as well as choreographing for numerous musical theater productions and leading a worship dance program at her church. Ms. Kendra believes that dance is a living art form and continuing education and immersion in all aspects of dance are key to being a successful dance educator. As such, she continues to expand her dance expertise through various workshops, courses and seminars by the National Dance Education Organization, Dance Masters of America, Rhee Gold Company, and other prestigious dance organizations. She is also a Certified Instructor of Rhythm Works Integrative Dance.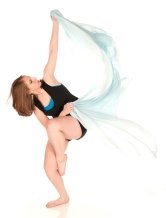 Ms. Katie O'Connell
Director of Children's Programs
Ms. Katie O'Connell began her dance training at age eight beginning with ballet and adding jazz, tap, and modern. She began assisting in classes during high school and dreamed of pursuing dance in college. She graduated from Elon University with a B.A. in Dance and continued to teach dance camps during her summers off from school. While at Elon she studied ballet, jazz, Fosse technique, rhythm tap, modern, African, improvisation, & choreography. Her first choreography project at Elon was adjudicated at the American College Dance Festival. She joined the Perfect Pointe staff in September of 2010 after teaching at her local studio in Maryland. Ms. Katie has attended various teaching workshops through the Harkness Center for Dance in NYC and with local dance companies in the Baltimore area. A former performer with DC-based modern dance group DanceAntonini, Miss Katie is certified by Dance Masters of America to teach all levels of Tap, Jazz, Musical Theater, Ballet, Modern, and Acrobatics. She was awarded the Janet Bachna Scholarship for leadership and teaching excellence from Dance Masters of America Teachers Training School in 2014. Recently, Ms. Katie has completed continuing education classes through the National Dance Educators Organization's online program studying both Dance Kinesiology and Teaching Dance to Students with Disabilities. She is also a Certified Instructor through Rhythm Works Integrative Dance and Acrobatic Arts.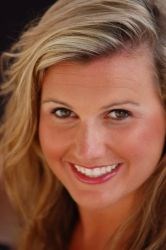 Ms. Gillian Ramsey
Lead Instructor
Gillian Ramsey's love of dance was inherited from her mom and grandmother who were her first dance teachers. She has studied under some of the most well respected names in the dance industry and with teachers from The Washington Ballet, NYCB and Broadway Dance Center. as a young performer she performed at Carnegie Hall ( 3 times!) Disney World (twice!) and with The New Jersey Ballet's Summer tour. In addition to competing both regionally and nationally She has been invited to dance in 3 Olympic Opening ceremonies and Macy's Day Parades as well as in Spain, Russia and Taiwan.
Gillian graduated with honors from Shenandoah Conservatory with a degree in Dance Education with an emphasis on Musical Theatre and Choreography and was a three time recipient of the Robyn Hart Schroth scholarship for excellence in dance education. She has choreographed for competitive studios in 4 states and has won top honors on both the local and national level. Her choreography has been selected to perform at the Annual Tap and Jazz Festival, American College Dance Festival, and broadcast television statewide. Gillian was instrumental in developing Virginia's first Standards of Learning for Dance in Public Schools as well as creating the curriculum that has been adapted throughout the state. As a title holder in the Miss America Pageant Organization Gillian was able to share her dedication to the performing arts with her platform "the Importance of Arts in Education" where she was a key note speaker throughout the commonwealth on how classroom teachers can use dance and music to enhance their curriculum.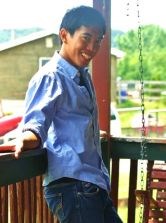 Mr. Philip Baraoidan
Lead Instructor
Native of Arlington County, Philip has been dancing since the age of 7. His early education focused on jazz, later changing the focus to ballet performance. As a teacher he focuses on the foundations of ballet, often employing the fun of jazz. Currently Philip is attending Virginia Commonwealth University pursuing a BFA in dance. Some performance credits include programs at VCU, the Lincoln Center and The Kennedy Center, Ed Mervish Theater (Canada) to name a few. He has performed in works by Scott Putnam, Christian Von Howard, Kate Weare, Stephanie Martinez. In his non dance time Philip likes to cook and go to the beach.Â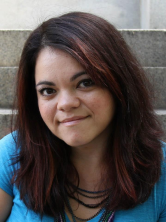 Ms. Stephanie Vadala
Lead Instructor
Miss Stephanie is a native of Syracuse, NY where she trained at Liverpool School of Dance. From the ages of 3 through 18, she studied ballet, tap, jazz, and lyrical and was an award winning member of their competition team. She also participated in community theatre in high school and college. She was introduced to modern dance at SUNY Oswego through Cheryl Wilkins-Mitchell where she received her B.A. in Human Communications. After moving in late 2007 to the DC area, she jumped into the dance scene and added hip hop among the styles of dance she would train and perform in.
Over the years, Stephanie has been a member of multiple DC area dance companies of varying styles including Tappenstance, Afta Shock DC, Next Reflex Dance Collective, ARA Tap, and most recently as a guest dancer with Glade Dance Collective for their six show run in the 2016 Capital Fringe Festival. In 2014, she was also a member of xx, The Cabaret playing the tough girl from the farm named Stella. Other performance credits include: dancing for the Utz National Chip Day Celebration on the Baltimore National Harbor, dancing on the National Mall for Earth Day and the 100th Anniversary of the Cherry Blossom Festival, multiple DC Tap Fest All-Star Concerts, National Tap Dance Day, and can also be seen dancing in the documentary titled, "James Brown: The Man, The Music, The Message" which aired on NBC.
In addition to teaching at Perfect Pointe, Stephanie also teaches at multiple studios throughout the DC area. She also has a love for singing and photography. Her hope is to keep growing as a student and educator of dance and one day spread the love of dance throughout U.S.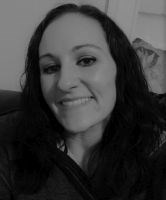 Ms. Rachel Hodges
Lead Instructor
Miss Rachel is originally from the Northern Virginia area. She began dancing at age 7. She started with ballet and jazz then branched out into training in ballet, jazz, tap, lyrical, and musical theater. She began her training with Chris Collins Dance Studio where she performed in many recitals and competitions. She won gold medals in musical theater/tap, pointe, and lyrical solos, as well as award-winning group numbers. In her early teens, she trained in ballet, pointe, and yoga with Manassas School of Ballet, currently Manassas Ballet Theatre. She danced roles in The Nutcracker and Coppélia with MBT. In high school, she studied ballet, tap, jazz, and lyrical at Virginia Dance Center, focusing on training, volunteering as a teacher assistant for creative movement and youth ballet students, and performing in recitals. At the University of South Carolina, she studied Dance Education K-12 under the creator of the entire public-school dance program in South Carolina. She also took college-level dance courses with professors from New York City Ballet and The Martha Graham Dance Company. She worked as a dance teacher assistant at a local studio in Columbia, SC. After moving back to Northern Virginia, she taught creative movement, ballet, and tap with the Academy of Russian Ballet and a Prince William County Recreation Center. Besides dance, Miss Rachel enjoys spending time with her son and her dogs. She also works for Arlington General District Court as a Deputy Clerk.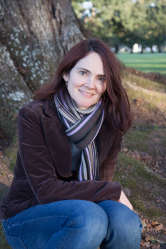 Ms. Susannah Buell
Lead Instructor
Ms. Susannah began her dance education at the age of five in Richmond, Virginia. Over the years she studied ballet, tap, jazz, and pointe and performed in Ballet Petit's original production of "The Night Before Christmas." After earning a B.S. in Marketing/Management from the University of Virginia, she pursued a career as a magazine editor in New York City and Washington, D.C. Through adult dance classes and school volunteering, Susannah more recently discovered her passion for ballet education. She has completed Dance Masters of America's Teachers Training School, Level 3, and continues working toward her advanced certificate and DMA membership.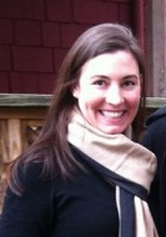 Ms. Suzie McMullen
Lead Instructor
Miss Suzie began dancing at the age of 4 in her hometown of Clearwater, FL. She spent 12 years performing with Florida West Ballet where she trained in Ballet, Jazz, African, Modern, and Character Dance. She is the most proud of having had the opportunity to perform the leading role of Clara in the Nutcracker - twice! She attended the University of South Florida where she obtained a BA in Criminology. While there, she continued to expand her dance knowledge with studies in Ballet, Dance History, and Kinetic Awareness. Miss Suzie spent a year in London where she was a regular attendant at Danceworks Studios. She loves hiking, step aerobics, cooking, and spending as much time as possible with her 8 nieces and nephews.