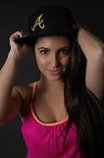 Ms. Gina Consumano
Gina Consumano has extensive training in ballet, pointe, jazz, modern, contemporary, tap, lyrical, hip hop, and ballroom dance. She was a competitive dancer in Northern Virginia, attended the Virginia Governor's School for Performing Arts, has taken multiple workshops with Dance Masters of America, and continued her training at University of Virginia. While at University Gina served as Head Dance Instructor for the Universal Dance Association managing Dance Team Camps across the country for 500-800 dancers. Throughout her University years, Gina danced with the Virginia Dance Team and was named the 2008 Most Valuable Dancer and received the Best Choreography Award. In 2010 she received the Coach's Award for Dedication and Outstanding Leadership. She also was part of the Virginia Dance Company as a performer and choreographer for two shows per year.
After graduating from University, Gina taught various styles of dance at several studios in Northern Virginia and Maryland. She has danced and choreographed for Capitol Movement Dance Company and traveled with the CMI Freedom Tour with Armed Forces Entertainment with performances in Greece, Portugal, Spain, Egypt, Japan, Cuba and Puerto Rico. She was a featured choreographer and dancer for the Woodbridge Dance Company Coffee House Collection Concert, and also performed in the DC Tap & Jaz Festival. In 2015 Gina traveled to Guangzhou, China where she taught jazz, hip hop and pom to all levels of Chinese and ex-patriot students.
Gina's performing arts career has taken her beyond just her dancing to include both television acting on shows such as CSI and House of Cards and print modeling. She also serves as a judge at dance competitions across the country.



Ms. Fatima Farhan
Fatima started dancing in Northern Virginia at an early age, with training in Ballet, Tap, Jazz, Hip Hop, Modern, Musical Theater, and Lyrical. She began competing nationally in top-scoring group pieces and solos and expanded her training through renowned conventions. Her hard work led her to achieve several dance scholarships and she was also named captain and assistant coach of her high school competing team during her last two years.
Fatima went on to attend Old Dominion University where she majored in International Studies and minored in Dance. In college, she was able to further train in Ballet, Modern, Jazz, Improv, Contemporary, and Yoga/Pilates. Fatima has always had a strong love and interest for creating choreography, specifically in the Contemporary style, which she got to explore more during her studies. While in school, Fatima was chosen to perform for showcases including UDT, ACDA, and choreography workshops. She also choreographed many pieces at her university, with her work being chosen alongside faculty pieces, and has hosted several master classes for students featuring her choreography.
At Perfect Pointe, Miss Fatima teaches many of the Contemporary/Lyrical, Jazz, and Stretch and Strength classes. Along with teaching, she is also the Administrative Manager for our Performance Company at both locations! She is also continuing to develop her dance education through the Dance Masters of America Teacher Training School in Buffalo, NY.
Fatima's favorite thing about teaching is getting to show the students the artist within them! She is excited to continue spreading her love and passion for dance with every student she gets to work with.

Ms. Keira Turner
Keira Turner, a native Washingtonian, began her professional training under Treonna Alexander and Lynn Welters prior to entering The Duke Ellington School of the Arts (DESA).  While attending DESA she participated in the Kennedy Center/Dance Theatre of Harlem (DTH) Residency and traveled to New York for summer intensives at the Alvin Ailey School and Dance Theatre of Harlem as a scholarship student.  After graduating in 2000, from DESA, she moved to New York as a Fellowship Student at the Alvin Ailey School and later received scholarships to DTH, Ballet Hispanico, STEPS on Broadway and the Peridance Center.  Ms. Turner began her concert dance career in shows directed/choreographed by Debbie Allen, Troy O'Neil Powell and Kevin T. Malone; which allowed her to share the stage with the likes of Patti LaBelle, Rasta Thomas and Desmond Richardson.  Keira has performed with DTH Dancing Through Barriers Ensemble, ASE Dance Theatre Collective, Friends of the Carter Barron and many Washington Metropolitan Area companies including local sports dance teams. Keira has shared her talents in musicals, stage plays, and film as Mary in Theatre Alliance's Black Nativity, Angie in the award winning film "THICK" and in Tulani's "I Heart You" video. She's taught varied dance styles for over 10 years in the Washington Metropolitan area, and has increased her dance knowledge as a graduate of Dance Masters of America Teachers Training School as the 2015 Bachna Scholarship recipient. When she's not teaching she instructs fitness classes; holding certifications in Kids & Teens Fitness, Strength Conditioning & Weight Training, Pilates Mat, Kickboxing and Holistic Health Consulting.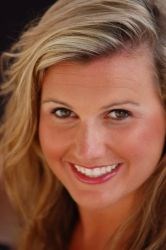 Ms. Gillian Ramsey
Gillian Ramsey's love of dance was inherited from her mom and grandmother who were her first dance teachers. She has studied under some of the most well respected names in the dance industry and with teachers from The Washington Ballet, NYCB and Broadway Dance Center. as a young performer she performed at Carnegie Hall ( 3 times!) Disney World (twice!) and with The New Jersey Ballet's Summer tour. In addition to competing both regionally and nationally She has been invited to dance in 3 Olympic Opening ceremonies and Macy's Day Parades as well as in Spain, Russia and Taiwan.
Gillian graduated with honors from Shenandoah Conservatory with a degree in Dance Education with an emphasis on Musical Theatre and Choreography and was a three time recipient of the Robyn Hart Schroth scholarship for excellence in dance education. She has choreographed for competitive studios in 4 states and has won top honors on both the local and national level. Her choreography has been selected to perform at the Annual Tap and Jazz Festival, American College Dance Festival, and broadcast television statewide. Gillian was instrumental in developing Virginia's first Standards of Learning for Dance in Public Schools as well as creating the curriculum that has been adapted throughout the state. As a title holder in the Miss America Pageant Organization Gillian was able to share her dedication to the performing arts with her platform "the Importance of Arts in Education" where she was a key note speaker throughout the commonwealth on how classroom teachers can use dance and music to enhance their curriculum.
Ms. Jessyka Bagdon
Ms. Jessyka Bagdon grew up in New Hampshire where she studied dance and theatre from an early age. She went on to earn her Bachelor of Arts in Dance from Dean College. Jessyka has had the pleasure of studying a wide variety of dance styles, including Tap (Broadway, Rhythm), Jazz (Luigi, Fosse), Ballet (Vaganova, Cechetti, Balanchine), Modern (Release, Limon, Graham, Horton), Contemporary, Pointe, and Musical Theatre Dance. She has also had training in Hip Hop, Street Funk and Ballroom. Jessyka has experience teaching an array of dance styles, spanning all levels and ages, from toddler through adult. Jessyka has completed Teacher Training School of Dance Masters of America - level two. She served as the choreographer for the 2014 New Hampshire Professional Theatre Association Auditions and was honored to perform with the American Tap Dance Foundation at the City Center in 2014. She spent time training in NYC, while bringing Ballet to underprivileged public school children as a Teaching Artist for the American Repertory Ballet, and working as an instructor, choreographer, and production assistant at various dance and performance organizations in Northern New Jersey. Jessyka is currently on faculty as a teaching artist with multiple Washington D.C. area arts organizations including Joy of Motion Dance Center, Knock On Wood Tap Studio, and Perfect Pointe Dance Studio. Jessyka is the director of Jazz Corps, a youth performance company at JOM, in addition to an active performing member of District Tap and SOLEdarity tap dance companies.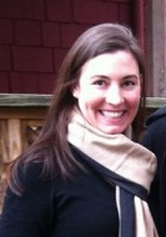 Ms. Suzie McMullen
Miss Suzie started dancing at Patricia Ann Dance Studio when she was 4 years old. She was Clara in the Nutcracker with Sterling Performing Arts in Dunedin, FL at ages 7 and 8. The following year, she joined Florida West Ballet Company and trained with them for the next 12 years. With Florida West, Miss Suzie got the opportunity to perform leading roles in major ballet productions such as Don Quixote, Les Sylphide, Stars and Stripes, and Giselle. Florida West also allowed Suzie to take hundreds of master classes with guest instructors from world-renowned ballet companies such as SAB, Boston Ballet, Houston Ballet, Miami City, Atlanta, Joffrey, and Pennsylvania Ballet, just to name a few. At age 16, she was invited to perform on tour with the Tri-City Ballet Company of Egypt.
She studied dance at the University of South Florida where she ultimately graduated with a degree in Criminology. After college, she spent a year in England where she studied ballet and jazz at Dancewerks London. Miss Suzie is certified through Dance Masters of America to teach all levels of Ballet, Jazz, Tap, and Modern. She is also certified as a fitness professional through the National Academy of Sports Medicine. She teaches cardio dance and step aerobics at several gyms and country clubs in Northern Virginia. She hopes to complete her degree in Dance at George Mason University in the Spring of 2022.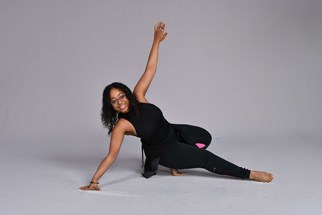 Ms. Libra Johnson
Libra has an extensive teaching background of 15 years. She has taught multiple styles throughout Virginia and has choreographed for dance festivals along with judge competitions. Her passion is movement, and expression. She didn't start speaking until she was enrolled in dance at the age of 5.