Meet our fun & friendly music faculty. Each of them is available for private music lessons; our Group Music classes are taught by Wesley (Mini Maestros) and Marco (Elementary Ukulele and Teen/Adult Beginner Guitar).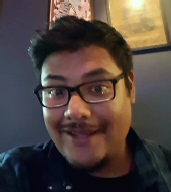 Marco Morales
Upright Bass, Electric Bass, Acoustic Guitar, Electric Guitar, Piano, Drums, Ukulele
Marco Morales has been an active musician in the DMV area for the past 15 years. He is a wellversed musician in a variety of musical styles such as jazz, punk, funk, hip pop, blues, rock and pop. Marco has performed at many different venues including The State Theater in Falls Church VA, The Bitter End in Greenwich Village NY, and the venue where he always wanted to perform as a young local musician, The Black Cat in Washington D.C.
Marco keeps active as an instructor of several instruments including the Upright Bass, Electric Bass Guitar, Acoustic Guitar, Electric Guitar and as well as beginning Piano. He also keeps up with the music community by working as a sound tech at The Howard Theater where he works alongside many touring professional musicians.
Through the many "not so good" gigs Marco has become an ace Guitar & Bass Technician. In between his busy schedule, he likes to help out fellow artists by sitting in for live shows, studio sessions, sound engineering and or just consultation.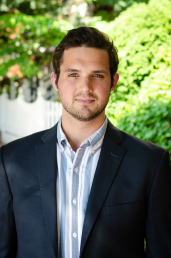 Wesley Diener
Piano, Voice
Wesley Diener has years of experience teaching singing, theatre, and piano to individuals and groups. Wesley's students range from ages 6-80 and perform all genres of music. His students have performed in professional theatre performances and won numerous competitions. He has also coached individuals in acting and song interpretation. In group settings, Wesley has directed and music directed choirs and fully-staged musicals.
Outside of the classroom, Wesley is a versatile stage director in the genres of opera, musical theatre, and theatre. He most recently directed Jean-Jacques Rousseau's opera Le Devin du village at the UVA Department of Music and Jason Robert Brown's The Last Five Years at the UVA Department of Drama. He also directed Viewing Pleasure for the University of Virginia's New Works Festival and assisted under Mary Birnbaum (Charlottesville Opera) and Dave Dalton (University of Virginia).
Additionally, Wesley pursues a professional operatic career. This season, Wesley appeared in numerous performances with Opera Roanoke and performed as a soloist with the Oratorio Society of Richmond (Hercules). Last summer, he performed as an Apprentice Artist, singing Guglielmo (Cosi fan tutte), in Teatro Nouvo's debut season. He also performed the titular role in Rousseau's Le Devin du Village and joined Victory Hall Opera as the cover of Le Genie in Rameau's Sympathy. He recently returned to the Bethesda Music Festival as Papageno (The Magic Flute) and Anthony Hope (Sweeney Todd) and made his Italian debut with the Bel Canto Institute in Tuscany. In previous seasons, he performed with the Franco-American Vocal Academy in France (Mireille), the Bethesda Summer Music Festival (The Bartered Bride, West Side Story), and Charlottesville Opera (La traviata, Amahl and the Night Visitors).
Wesley graduated from the University of Virginia, where he was a member of the Distinguished Majors Program, the Performance Concentration, and the Miller Art Scholars.
Will Morales
Acoustic Guitar, Electric Guitar, Upright Bass, Electric Bass, Banjo, Piano, Drums, Ukulele, Mandolin, Aux Percussion
A 15-year veteran of the D.C. music scene and multi-instrumentalist, Will instructs guitar, upright bass, drums, ukulele, banjo, mandolin and piano throughout Northern VA. He also freelances as a sound engineer. Will has previously served as the Music Director of Virginia Hills Baptist Church Preschool where he taught over 200 students according to Fairfax County's Guidelines for early Youth Development. He has been a member of the Washington Jazz Arts Ensemble playing upright bass and has volunteered for the McLean Youth Orchestra (MYO). Will instructs many styles of music including Rock, Pop, Blues, Classical and Jazz. Will develops lesson plans unique to each of his students.
Jody Chalk
Guitar, Banjo, Mandolin, Bass, Ukulele, Lapsteel Guitar & Violin
Joseph "Jody" Chalk has 38 years of performance and instruction experience on stringed instruments. He has performed with bands such as Blue Mule, Riders in the Sky, Doc Scantlin Imperial Palms Orchestra, Way Out West, Deanna Bogart, Hank Williams Jr., Special Delivery Band and Virginia Woodpickers in venues from Nashville to New York City.